Lamanai Mayan Temples from Belize City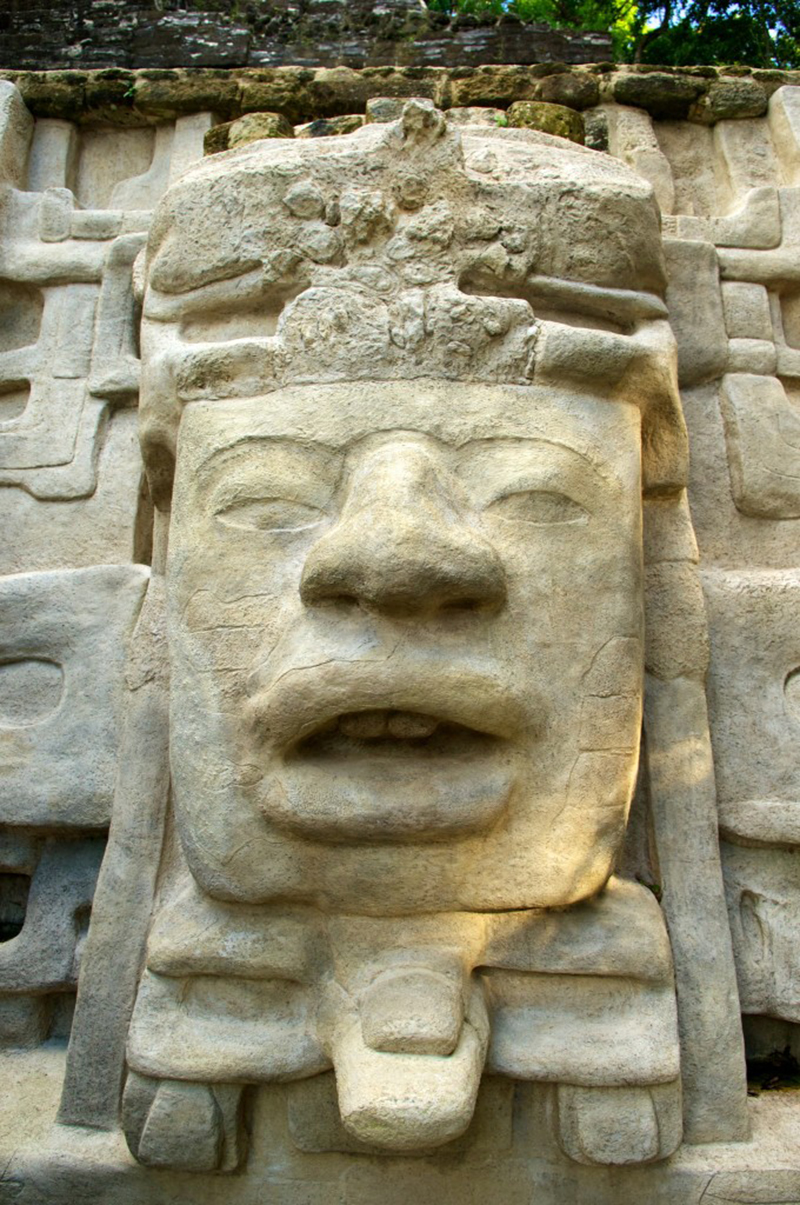 Lamanai means "submerged crocodile" in the Maya language and it's also the name of the third largest, and possibly most interesting, archeological site in Belize. Located in the Orange Walk District, the Lamanai Ruins complex sits atop the western bluff of the New River Lagoon and is surrounded by pristine rainforest. "Getting to Lamanai is half the fun", your exploration excursions starts in Belize City where you will be transported in a brand new air-conditioned van 1 hr North to the Orange Walk District of Belize, the drive will lead you across rivers and vast expanses of land providing you with a true Belizean Country tour.
Lamanai Mayan Ruins Highlight
Once at the Tower Hill Bridge you will board your boat for a spectacular boat ride upriver continuing your journey to Lamanai. The boat tour is by far the highlight (except for the Lamanai Ruins of course but you will have to flip a coin..) of the excursions! You will travel through miles of virgin river fauna, viewing majestic trees with overhanging air plants and colorful Orchids. The boat ride is a wonderful opportunity for wildlife spotting as well, with 100 + variety of tropical birds and occasional fresh water crocodiles floating near the river's edge.
Although hundreds of ruins are said to remain unexcavated in the nearby jungle, three of the most impressive ruins have been renovated: the Jaguar Temple, named for its boxy jaguar decoration; the Mask Temple, adorned by a 13-foot stone mask of an ancient Maya king; and the High Temple, offering visitors a panoramic view from its summit. Climb the 125ft Mayan temple above the jungle canopy for a spectacular view of the surrounding jungle and lagoon. Keep an eye out for a family of Howler Monkeys that reside in the jungle canopy overhead. Lamanai features the second largest Pre-Classic structure in the Maya world and unlike other ruins, much of Lamanai was built in layers where successive populations built upon the temples of their ancestors, instead of destroying them.
Lamanai Mayan Ruins Tour for Cruise Ship Passengers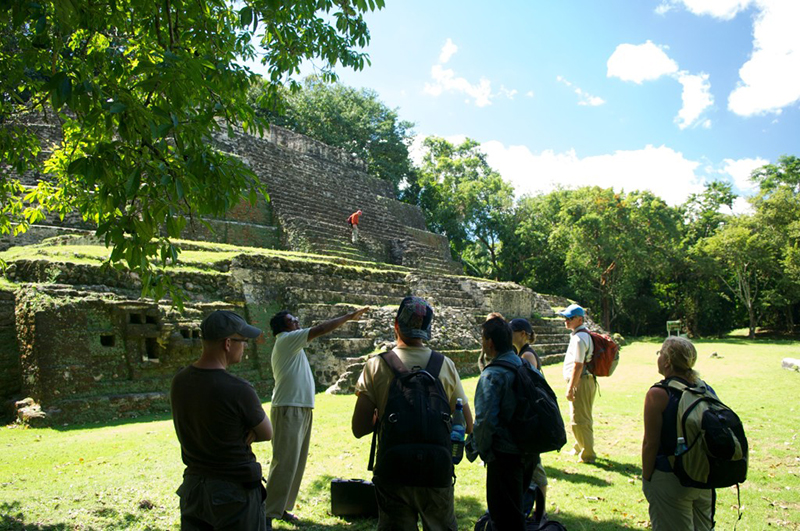 For our cruise ship passengers the tour departs from the Tourism Village in Belize City (the dock area where the cruise ship tender boats drop off their passengers). As you debark from your tender boat, please look for the Diamonds International store at Terminal 2. Walk through the store to the gate on Fort Street. At the gate, you'll be met by a representative of Splash Wave Tours. Our tours are scheduled to fit within the port time of the cruise ships arriving in Belize City. We monitor the cruise ship tender schedules and plan our tour itineraries to give you plenty of time to return back to your ship, to enjoy a local drink before departure.
Lamanai Mayan Ruins Tour Price: $100 USD per person
Includes: transportation, tour guide, entrance to the site, lunch, and taxes