Howler Monkey Sanctuary Tour From Belize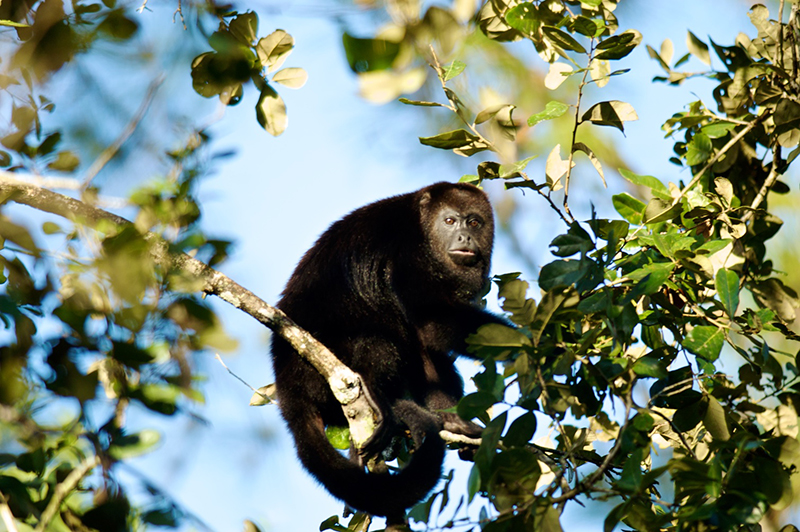 The Howler Monkey Sanctuary is located 35 miles northwest of Belize City. The sanctuary consists of approximately 20 square miles along the Belize River and comprises of a combination of dense jungle, pasture, farmland, and small village life. The tour begins with a drive thru Belize City, then unto to the northern highway. Where you will travel to the village of Bermudan Landing enjoying the extraordinary scenery.
Howler Monkey Sanctuary Highlights
Upon arriving at our final destination, you will gear up in your hiking wears where you will hike some trails viewing the monkeys in the trees in their own habitats. The Howler Monkeys Sanctuary is a wonderful place to experience the wonders of a Belizean Rainforest firsthand. Guests can interact with nature and enjoy the hospitality of the local community in one of the most innovative and unique community-based ecotourist projects in Central America.
Howler Monkey Sanctuary Cruise Ship Passengers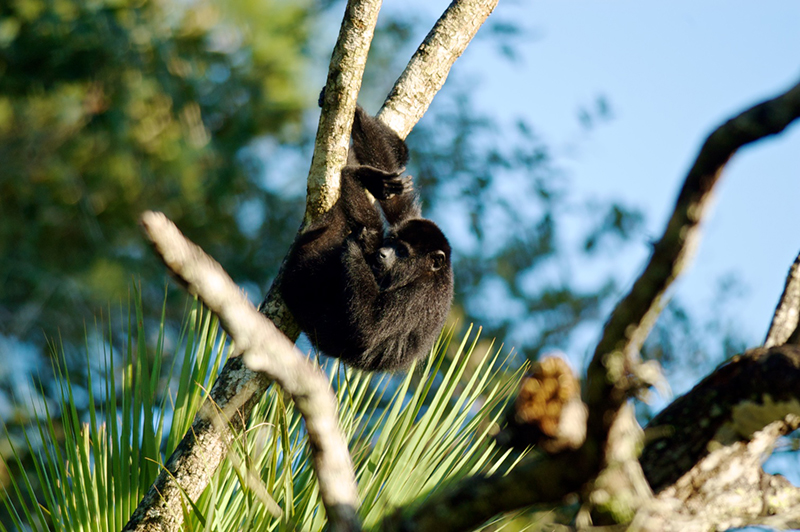 For our cruise ship passengers the tour departs from the Tourism Village in Belize City (the dock area where the cruise ship tender boats drop off their passengers). As you debark from your tender boat, please look for the Diamonds International store at Terminal 2. Walk through the store to the gate on Fort Street. At the gate, you'll be met by a representative of Splash Wave Tours. Our tours are scheduled to fit within the port time of the cruise ships arriving in Belize City. We monitor the cruise ship tender schedules and plan our tour itineraries to give you plenty of time to return back to your ship, to enjoy a local drink before departure.
For tourist who are staying in Belize City, pick are available depending on the location.
Howler Monkey Sanctuary Price: $40 USD per person
Includes: transportation, tour guide, entrance to the site, snacks, and taxes