The Radisson Fort George Hotel, set on the coast of Belize in Central America, is an award-winning Belize resort that is convenient to the cultural and commercial attractions of Belize City. Our lavish hotel amenities make it an ideal choice in lodging for both leisure and business guests visiting the area.
Take Advantage of Services at our Fort George Hotel Guests at the Radisson Fort George Hotel Belize enjoy two swimming pools, a well-equipped Fitness Center, dive shop and full-service marina. Our Guest Services desk will arrange sightseeing tours, including fascinating Belize diving trips. For added convenience, we also offer Business Center services.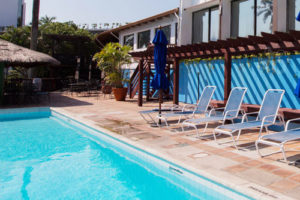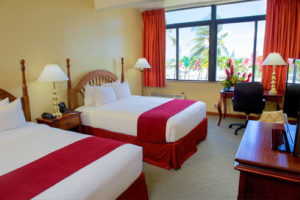 Dine at our Belize City Hotel's Restaurants St. George's Dining Room, our Belize hotel's on-site restaurant, is known for its seafood specialties and international cuisine. For a great selection of cocktails and light snacks, visit Baymen's Tavern and the Poolside Bar. Be sure to take advantage of the delicious room service at the Radisson.
Price: $188US per night
Contact Us now to arrange your vacation in Belize City.