Best Western Belize Biltmore Plaza is a full service Caribbean style hotel situated in the quiet and serene residential area of Bella Vista on the northern outskirts of Belize City. This Belize hotel is perfect for meetings and conferences, and is easily accessible on the Mundo Maya route, between Mexico and Guatemala on the Northern Highway. It is 3 miles from downtown Belize City and 7 miles from the Phillip Goldson International Airport.
For the vacation traveler, The Best Western Belize Biltmore Plaza Hotel is ideally located for day trips to the nearby Maya ruins and sanctuaries where endangered creatures roam freely in the wild. Belize World Heritage sites, such as the Blue Hole and the Barrier Reef, are easily accessible.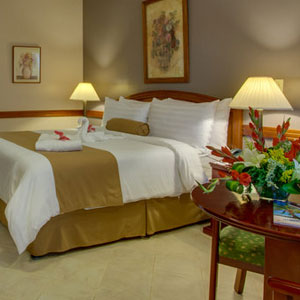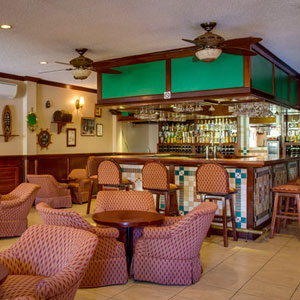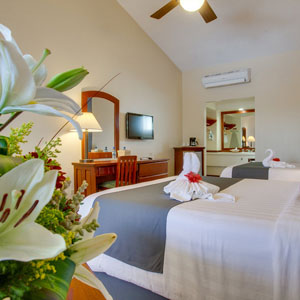 Each of our 75 comfortable, standard, premier and deluxe rooms has a view of our courtyard, air-conditioning, cable TV and private bath. Our standard rooms feature twin double beds. Our deluxe and premier rooms have either twin queen size beds or a king size bed. Other guest room amenities include daily maid service, laundry services, safety deposit boxes, and ceiling fans as well.
Contact us now to arrange your vacation in Belize City.