Princess Hotel & Casino overlooking the turquoise waters of the Caribbean, the 115-room Princess Hotel & Casino is approximately 15 miles from Phillip SW Goldson International Airport Belize. The Hotel amenities include the private marina, casino, cinema, and entertainment center. Guests have a choice of two food and beverage outlets on the property, the Seaview Restaurant & Bar, which overlooks the Marina and the Caribbean Sea, and the Club Calypso Seafood Restaurant. Make sure to check out the daily happy hour. Other hotel facilities include the fitness and massage center, gift shop, and hair salon.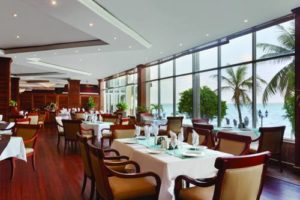 The Princess Marina – Belize City allows guests to dive locally and explore nearby coral walls while swimming beside turtles and spotted eagle rays. The hotel's Las Vegas-style casino is open daily from 12pm-4am and features 400 gaming machines in addition to a variety of table games and a midnight buffet.
All of PRINCESS HOTEL & CASINO'S 170 luxurious rooms have a breathtaking view of the Caribbean Sea and offer first class accomodations. Our rooms are furnished with air conditioning, ceiling fans, direct dial telephones, in-room safety deposit boxes, free 70 channel cable TV (featuring CNN, NBC, BBC World and 24 hour movies), internet access and small working desk. Our hotel also provide Laundry and Dry cleaning services for all guests.
The fifth and sixth floors are also equipped with Queen Size Beds and internet. of the 170 rooms, there are 4 Junior Suites, 4 Suites and 1 Presidential Suite. The Junior Suites have balconies.
The PRESIDENTIAL SUITE includes an upgrade to an elegant VIP room with a large living room area nicely decorated. It has a large balcony overlooking the sea, a King Size Bed, Jacuzzi, Coffee-Maker, two mini-bars, weighing scale, guest bathroom, Kitchenette Area and VIP amenities upon request. Please contact our Sales Department for more details.
Contact us now to arrange your vacation in Belize City.